Porsche Integration
Automotive Integration is one of the few authorised workshops able to work on vehicles for the Porsche group of Australia. Using state of the art equipment and processes as given us the privilege to do so. From the Boxter to the latest Panamera we have the solution for your needs. A.I.S. (Automotive Integration Systems) can also provide custom systems for your specific requirements.
Included in our range of products from the worlds leading suppliers of high quality audio, Bluetooth reversing sensors, front parking sensors, tracking systems, etc. Automotive Integration also offers Race Preparation for Porsche. Looking to setup a new race team or club car, we have the systems and solutions for you. A list of our major suppliers can be found in our product selection. If a specific item is not listed please do not hesitate to contact A.I.S. as we will be happy to oblige with any specific requirements.
All of our systems come with a lifetime installation warranty as we well know that even leaving your pride and joy with us is hard enough we want you to feel secure knowing you are in the best hands.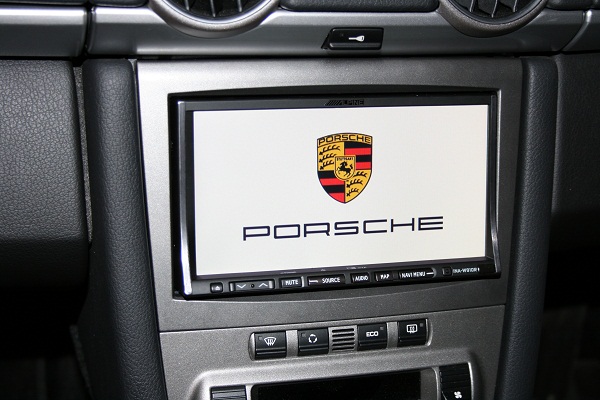 Porsche Bluetooth Phone Retrofit Option Available For:
Boxster
Cayman
911
Panamera
Cayenne
The system is retrofitted using Porsche parts. The system functions exactly as per the factory order system with phonebook transfer, (dependant on phone compatibility), and caller ID display both on the Navigation screen and on the display between the clocks.
Porsche Rear View Camera Retrofit Option Available for:
Boxster
Cayman
911
Panamera
Cayenne
For
Porsche retrofitted either using genuine Porsche parts or an aftermarket camera head.This system functions in the same way as the factory order system, when reverse gear is engaged the navigation screen switches over to the camera image.
Porsche Aftermarket Options
We also have a range of aftermarket options such as:
Bluetooth Connectivity, Tracking Systems, Navigation Systems, Reversing Sensors & Camera's, iPod Connectivity, Multimedia Systems, and some rare and specific need items. Contact us for more details